14 Guerilla Marketing Strategies to Help Your Contractor Business Grow
Don't Put All Your Marketing Spend Into Pay Per Click and Lead Buying
You want your service contractor business to grow faster. You may think to yourself "Easy, I'll just buy leads and use pay per click ads to gain lots of new customers." But you can't solely rely on these 2 marketing strategies to bring in the amount of new business you need, especially if you're trying to save on your marketing budget.
Before, we gave you 12 Cost Effective Marketing Tactics now we want to help you grow your business even more, but with a different approach…
Guerilla Marketing Tactics for Service Area Contractors
Guerilla marketing often consists of unconventional, localized marketing tactics that are designed to be low-cost but still illicit as much exposure as possible.
Use the following 14 guerilla marketing tactics to help you make new customers bananas for your company without spending too much.
1. Adopt The Mindset of "This Is MY Community"
Tell yourself that this is your territory.
Have a sales mentality. Always answer your phone so you don't lose any leads to competitors. Be the available, go-to-provider that local people recognize and choose. Until this happens don't think about other service areas to expand into until you "own" your territory.  
Think about it this way: 50 years ago, Google and local business websites did not even exist. But small companies then still grew into the big companies of today. How did they do it? They dominated their local communities on a person-to-person basis. Google is not the magic order producing machine. Being a proud local business owner is the attitude you need to have as you implement the rest of these strategies.
2. Work All Your Connections
Word of mouth travels fast. In-person promotion is a personable way to market yourself. Leave no stone unturned.
Tell all your friends and family about your website.

They can help to spread your URL like wildfire.

Let your business be part of your normal conversations.

You simply telling people about your services may remind them that they need something done.

Make business cards with your website front and center.

Information that is passed in person is much more likely to be absorbed, especially when you give people something tangible to remember you by.
3. Collect Referrals Via Employees
See where your employees live (and consider your neighborhood too). You can easily ask your employees to mention your company on their social media profiles, in their private neighborhood Facebook page (if the administrators of those groups permit it) or to spread the word to their neighbors face-to-face.
4. Work Local Homeowners Associations
Ask your customers if they know the name of their Homeowners Association board members. These board members want to look good for their neighborhood. Once you find them, tell them your company will offer a special discount on a service for everyone in that neighborhood. They spread the word, get recognition for negotiating a deal and you gain new customers!
5. Seek Out Older Systems
Drive your truck into different neighborhoods, looking for older systems on the outsides of houses. Hang a door hanger on their door or put a flyer on their mailbox touting your company's great services. The next time they have HVAC issues, they may reach out to you.
6. Train Your Techs To Make The Most of Each Visit  
Your techs can help generate leads on every service call. Have them:
Make the customer aware of any other potential issues they may see like leaky faucets, run down HVAC equipment or old wiring.

Ask customers for referrals.

Don't ask for a name, address or phone number specifically, but accept this info if they offer it.
When your techs finish a job, have them ask the customer if they have a social media network where they could mention your company in a post.
Offer them a $25 instant savings coupon if they do. This is not a review, but basically a "thanks for a job well done!" comment that's visible to friends and neighbors using these platforms.
7. Always Leave Marketing Materials Behind
Leave any and all marketing materials.

Pens, magnets, coasters, stickers on the thermostat or outdoor AC unit, anything that has your brand that will help your customers remember your business.

Leave door hangers on the homes surrounding the home you're working on.

If all the homes in a neighborhood were built around the same time, their systems (HVAC, water heater, roofing) will likely be expiring at the same time.  

Leave signs in your customers' yards.

These can easily be seen by people passing by.
8. Sponsor Local Sports Teams
Football, soccer, lacrosse, hockey and everything in between: If there is a local league, youth or adult, sponsor a team or the league itself to have your name on a team's clothing or signs on the fields (brand building). Lots of local people will participate in these leagues and that means more chances for them to interact with your brand.
9. Mail To USPS Routes
The United States Postal Service has a program called Every Door Direct Mail (EDDM). It features a mapping tool that allows you to find specific carrier routes by searching with an address. Simply plug in the address of a current customer and this tool will give you the route on which their mail is delivered.
You can then launch "we were in your neighborhood" type campaigns to get your name out there. Maybe your current customer can vouch for your great services if neighborhood mail recipients ask about your company.  
This service also gives you the power to do targeted mail marketing based on household size, income or age. EDDM can be as low as 16.2 cents per piece. Have a professional printer make your pieces to give your mail a high-quality look.
10. Use Nextdoor
Nextdoor is a private social network for neighborhoods that's free to use. When users seek recommendations for services that you provide, you can promote your company. This is a great way to get your name out to local people who need your services. 
11. Target a Portion of Every Dollar Generated Directly Into Marketing
Adopt a business philosophy that says marketing budget is a percentage of sales as opposed to a fixed dollar amount. When your marketing budget is always a fixed percent, that means every sale you make will increase your marketing budget. Plain and simple: you'll have more money to spend on more expanded forms of marketing as you grow.
12. Join & Engage In Associations & Networks
Join local networks and attend business luncheons. Better yet, become a speaker at an event and be recognized for your expertise. Other business professionals can be a great source of referrals for you. Sometimes you can find these groups via Facebook or LinkedIn. For instance,  a Business Network International (BNI) group is a great place for referrals.
13. Enter For A Business Award
Enter your company into the running for a local, industry-specific or even national business award. If you win, it will make your company more credible in the minds of customers. It will likely be reported in news sources, resulting in more brand recognition for you. And don't be shy about letting your current customers know!
14. Differentiate Yourself
What makes you different from all of the other local contractors? What unique insights can you offer than no one else can? 
Are you up front on your pricing? Do you go above and beyond to make your customers' experience fantastic? Do you bring them value with your services? Whatever it is, let people know what makes your business unique and preferable.
Bonus Tip!
Make sure your appearance is always professional! Have uniformed employees and always have your service vehicles professionally wrapped by a company like Capital Wraps.
This will turn your service trucks into rolling, mobile billboards, showcasing your brand to anyone you drive by on the road. It will also make you look more professional when you pull up to your customer's front door!
11 Destinations Along The Buyer's Journey
» «
Google Local Services Ads Rolling Out Nationwide
DOMINATE
LOCALLY
625+
Service Providers Trust LeadsNearby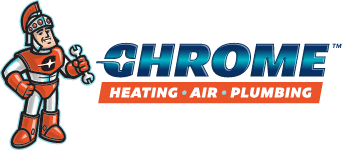 DRIVE RESULTS
/
25 Minute Consultation