8 Content Marketing Ideas for Local Businesses
One of the best ways to drive traffic to your website and engage potential new customers is to offer valuable content customized for your target audience. Today, potential customers are inundated with constantly updated new content and advertising through their social networks and around the web, most of it low quality.
Every content marketing effort should set a goal to differentiate your organization as a high value content provider; helping people see you as the expert in your particular field.  When someone is searching for a solution to a problem or an answer to a question, you should be the one they turn to for trusted advice and/or service. Here are 8 content marketing ideas to make that goal a reality.
1. Create Downloadable Resources or Guides
The original tried and tested content marketing platform is the eBook. For years, marketers have been giving away content in the form of eBooks, guides and whitepapers to build their email lists and promote their message, brand and products.
Consider creating an insightful resource guide, coupon or download that is attractive to your potential customers. Give them the opportunity to exchange their contact information for your content.
2. Predict Your Customers Needs and Desires
Blogging about specific services and products you offer allows you to target visitors for a wide range of long-tail and local search queries. Although the context of the content is often more important than the keywords, it's a good idea to take some time to identify the most commonly used keywords and phrases your customers use to navigate to service providers like yourself. Keywords can give you a jumping off point to start writing.
You probably already have a good idea of what keywords your potential customers are searching for via the internet. Lee Odden of TopRank recently shared a great lesson about the future of content marketing, that is that we should be the best answer. What questions do they need answered and what problems are they having? If you don't know, there are many ways you can go about this; analyze competitor websites, research Google PPC keyword data, but my personal favorite is to brainstorm and come up with the most generic and appealing keywords. Use a bit of empathy to get in the mindset of a potential customer.
Here's an example of what a client might be looking for.
air conditioning repair in Raleigh
home theater installation cost
Once you've come up with a list of keywords you would like to target, you have a perfect starting point for developing blog content aimed at those phrases. Based on the previous examples, you could incorporate most, if not all of the keyword phrase in your blog post title.
How To Get The Most Affordable Air Conditioning Repair in Raleigh, NC
How To Determine Your Home Theater Installation Cost
But the key to attracting search engines and prospective customers, though, isn't necessarily the keywords itself but the context around the keyword that is important. Both search engines and visitors want to see sites that have naturally written answers to a searcher's "needs and desires." Long-tail keywords alone won't answer the questions, the narrative around the keywords will.
3. Write a Resourceful Blog Post
While we're discussing blogging, writing a resource post is another great way to extend your reach through the social web and increase traffic to your website. It's what I'm doing right now with this post to reach out to small business owners interested in local marketing.
Instead of targeting specific keyword phrases, you would write tips, tricks, news or editorials that provide value to your target audience. In the case of many service contractors you'd be writing resources for home owners to save money, maintain their homes and learn and be entertained.
Bonus Blogging Tip: Don't be afraid to use lots of photos and video, bullet points and headlines to capture attention.
4. Show Off Your Work
A portfolio of your work is an essential and valuable part of your website. Think of your work as content you've already created that's ready to be shared and put on display.
Take pictures or other documentation of your completed projects and services and build a gallery or portfolio for potential customers. They'll get to see the exact benefits you can offer them.
Facebook is also a great place to post photos of your work. Page updates with images perform much better and are an easy way to engage your following.
5. Show Off Your Reviews and Testimonials
Even more important than having a portfolio of your work, your customer reviews and testimonials are bias-free proof of your work. It's why we here at LeadsNearby are passionate about customer reviews and online reputation management.
Verified customer reviews, like those offered by our Nearby Now solution establish trust in your brand.
6. Create an Award, Widget, Infographic or Tool
If you want to get really creative and ambitious, develop a unique web-based award for businesses in your industry that they can embed and link back to you from their websites. Other ways to accomplish the same task are to create a relevant infographic, widget or tool that may get picked up and shared on other blogs.
Be sure to make the code for embedding your content readily available and easy to use!
7. Develop Landing Pages
Landing pages can be useful for a number of different reasons. If you want to build your list or give away a free guide as I previously suggested, landing pages are a distraction free destination tailored specifically for conversions.
Have an exceptional coupon or seasonal sale? Build a landing page. Targeting a specific segment of customers? Build a landing page. Want to convert traffic from social media or PPC promotions? Definitely build a landing page.
8. Build Unique City Pages for Your Target Service Area
If you are a local business you likely service customers from surrounding areas and towns. Why not extend your reach exponentially by letting those communities know that you are available to work in their area?
Instead of just creating a list of cities and sticking it at the bottom of your pages, we recommend that you build pages for each individual city in your service area. A lot of businesses have caught on to this, however, the value grows tremendously when you make the content unique and continue to update it with fresh content.
Here is some unique content that we use for city pages.
Content and imagery catered to specific cities
Localized Maps show you work in that area
Local Customer Reviews show you do quality work
Individual jobs and services descriptions show your expertise
Our clients automatically complete these customized city pages using our mobile app as part of our Reputation Builder plan to rank highly on search engines for cities in their service area.
We hope you enjoyed these content marketing ideas and are inspired to bolster your online marketing efforts. Please leave a comment below if you have any questions or suggestions of your own.
Thanks for reading our blog! Be sure to follow us on Facebook and Twitter for updates.
What Does Google's Hummingbird Mean to Local Service Contractors?
» «
Owning Your Website
DOMINATE
LOCALLY
625+
Service Providers Trust LeadsNearby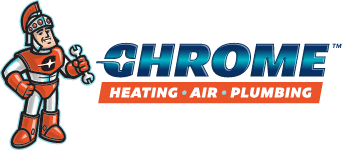 DRIVE RESULTS
/
25 Minute Consultation