The Powerful Effects of Branding
Why Your Brand Is More Than Just A Logo
As a business owner, you need to ask yourself, "Do I have a brand or just a logo?" The two are not the same thing. A logo is one element of your overall brand identity. Even though it may be the most recognizable part of your brand, you shouldn't rely on your logo alone to paint the whole picture of your company for the public.
In short, your logo visually identifies your company, but your entire brand identity shapes the way the public perceives you.
Your Brand's Purpose
What do you want your current and future customers to think of when they encounter your company? What emotions or opinions do you want to evoke when they see your trucks, technicians or online presence? How do you want them to feel when they call you or see you in their home for service?
No matter how they end up interacting with you, your customers are experiencing your brand. Your brand is the first thing a new customer notices when introduced to your company. It is the lasting—sometimes subconscious—impression your valued customers will remember when you've completed their service.
Your brand is an extension of your company's values, goals, beliefs and, even, its personality. It's a great way to add a little personality to your company.
Think about your company as an imaginary person. For example, if McDonald's were a person, not a business, what characteristics would he or she have?
What's their personality like?

Friendly, welcoming, relaxed. Likes to be around children and enjoy warm family meals together.

What clothes do they wear?

Simple, yet bright clothes. Something that is warm and inviting, but also utilitarian in nature.

What is their home like?

There are probably children laughing and playing, people relaxing and eating and talking to one another. Camaraderie is enjoyed
Elements of A Brand
Your brand starts with those non-visual components, including your personality, feelings, emotions and values. Then you add certain visual and physical ingredients such as color, fonts, shapes, textures, words and taglines. The result is a brand that should leave a lasting, positive impression on your local market.
Each visual and physical element you use should make a specific statement about you and your company.
Colors

can invoke a wide array of emotions and portray feelings such as passion, trust, optimism or authority.

Messages

can be used to bring out your company's personality. Do you want your readers to feel that you are efficient, clear and concise, playful, witty, explanatory, reflective or something else?

Shapes

with hard edges and angles convey your strength and determination while round edges denote your softer, more sensitive side.

Fonts

used in your typography can portray anything from a sense of nostalgia for yesteryear to a more modern, sleek interpretation of your company.

Tone of voice

helps the public know that you care. When you answer the phone, for example, the tone you use conveys whether your company has compassion or not.
Putting The Elements Together
When the public experiences your brand, they're seeing beyond your colors or shapes or fonts. Your messages and tone convey more than just what you want them to hear. All of these elements come together to form your brand identity. You and your marketing agency will use these branded building blocks to construct a consistent, easily recognizable brand identity that you use in your:
Logo

Website

Business Cards

Emails

Truck Wraps

Invoices & Receipts

Printed Materials

Phone Messages

Uniforms

Technician Etiquette

Video & Radio

And More!
Your audience should easily be able to identify each and every one of these branded items as coming from the same company. Furthermore, each should evoke the same emotion or feeling as the others.
When that happens, you have a well-crafted, well-executed brand identity.
Your Logo: The Foundation of Your Brand
As we pointed out, a logo is one element of your brand. It is the actual graphic symbol used to represent a company. Your logo sets your company apart from every other company in the world. And as your brand presence grows in your local area, your logo should be all the more recognizable to your target audience.
The logo image is used to both:
Instantly identify your company

Prompt the viewer to think about your company's brand
Consider the characteristics of your company's brand that you want your logo to portray. Examples from the service contractor industry include:
Speed.

Does your logo indicate motion? Is your company built on technicians responding, arriving and working quickly?

Cleanliness & Professionalism.

When

people call technicians, they're inviting a stranger into their home. Having a recognizable logo on your technicians' uniforms gives your customer a sense of trust.

Honesty & Fairness.

Customers want to feel assured that they are getting high-quality work done for a fair price. A logo that portrays a sense of stability, authority or trust can cement the idea of reliability in customers' minds.
When constructing your logo make sure it:
Can stand alone and still represent your brand

Represents your brand voice succinctly

Does not include EVERYTHING about your brand

Is unique; it does not include "borrowed" images or clip art

Comes in a variety of formats and sizes for multiple uses

Includes multiple styles such as black & white or vertical & horizontal
Most importantly, when designing your logo, make sure you partner with a company that specializes in logo and branding. After all, the logo should be something you're using for a long time. Even if you are unable to do a complete brand package now, you at least want to spend the time and money to ensure it looks great and is done correctly.
Where Brand and Logo Intersect
Despite being used interchangeably, there is a distinct difference between your overall brand and just your logo. You have both a logo and a brand. This is true even if your business is just starting out and you are the only employee.
Your logo is, in fact, helping to build your overall brand. It's working in conjunction with other things you may not realize are helping to develop your brand. The way you interact with your customers and conduct your business, for example, is already building your brand day by day in your local area.
Your unique brand with the support of a memorable, meaningful logo is the key to a cohesive, meaningful representation of your company; it helps you facilitate new leads and retain business from loyal clients over and over. 
Setting Up for Email Marketing Success
» «
Two Google Updates You NEED to Know About
DOMINATE
LOCALLY
625+
Service Providers Trust LeadsNearby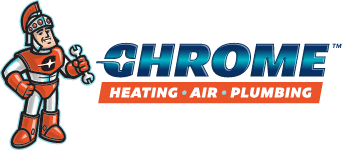 DRIVE RESULTS
/
25 Minute Consultation